Prime Business Election Debate: Governorship Candidates Pledge Security, Economic Revival For Nigeria's Southeast State, Anambra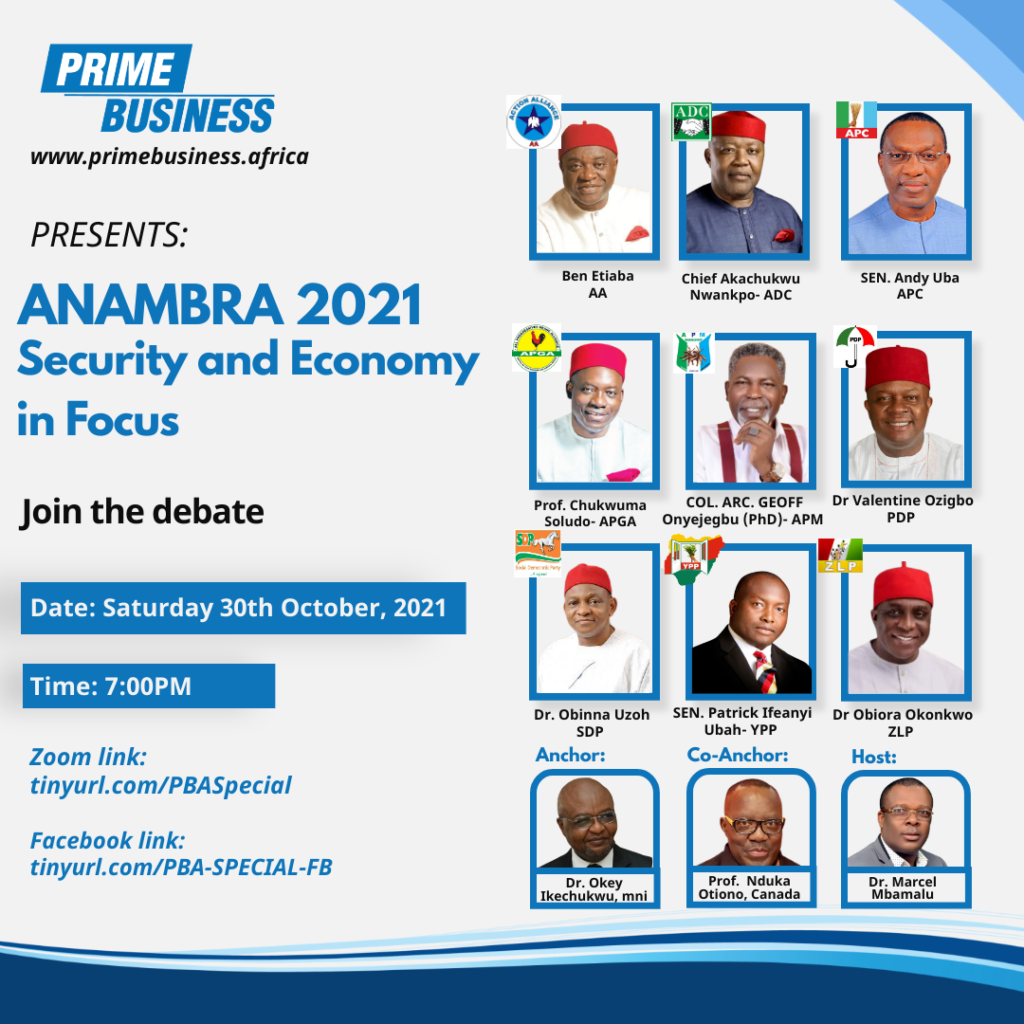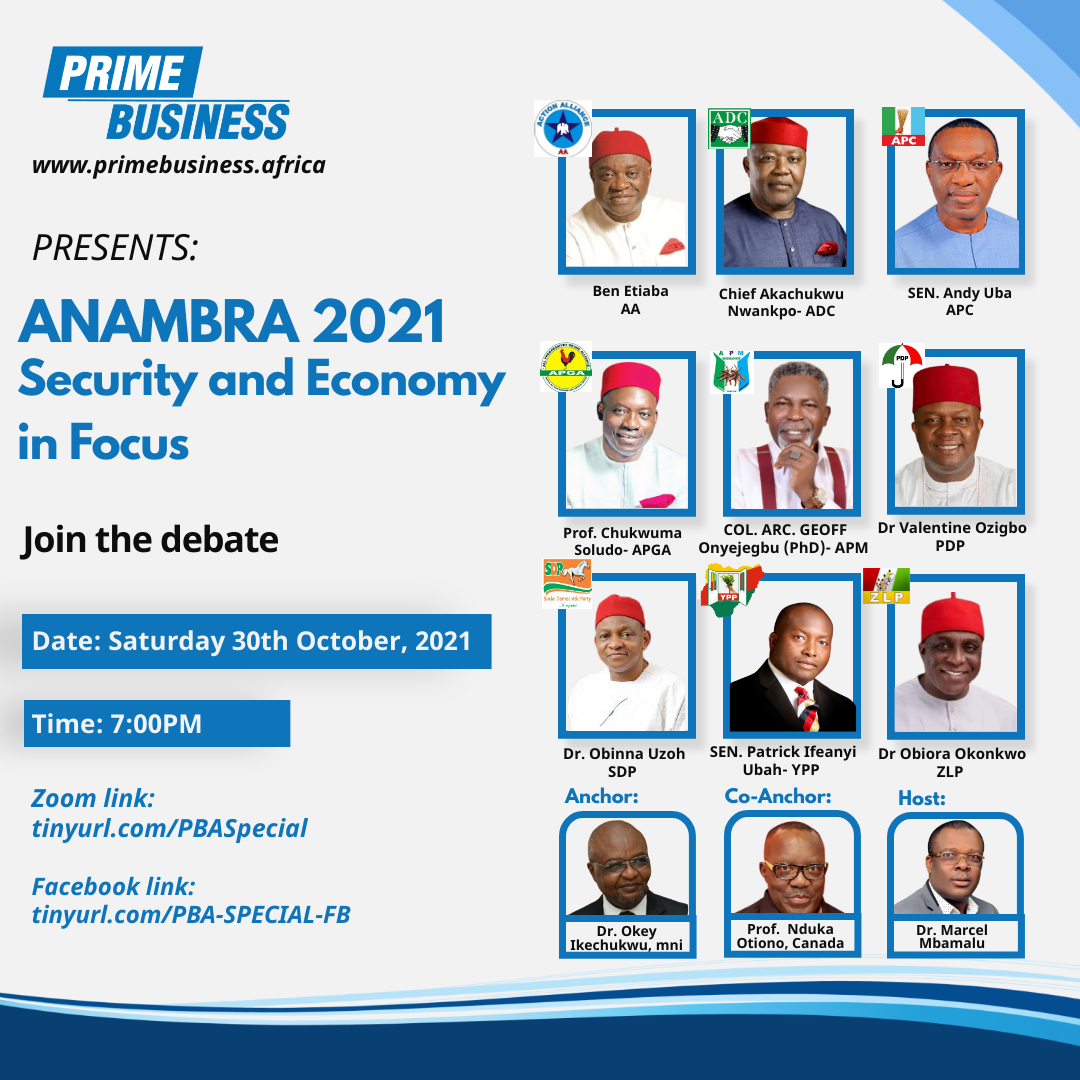 ANAMBRA STATE, Nigeria, November 2, 2021 -/African Media Agency(AMA)/- Ahead of the tension-soaked November 6 governorship election in Nigeria's Southeast state of Anambra, candidates, Saturday evening (October 30), participated in an election debate organised by Prime Business Africa to provide insight into what their blueprint would for the people of the state.
The debate aptly titled 'Anambra 2021: Security And Economy In Focus,' was hosted by the Chief Edecutive Officer of Newstide Publications Limited and Publisher/Editor-in-Chief of Prime Business Africa, Dr Marcel Mbamalu and moderated by the duo of Dr Okey Ikechukwu, a Development Communications Consultant, and Canada-based Professor Nduka Otiono, an internationally acknowledged author, researcher and educationist.
Dr Ikechukwu, who was the lead anchor, noted that the debate was independently organised and funded by Prime Business Africa, the reason he accepted to co-host it when the company contacted him. The debate consisted of three stages in which the aspirants spoke about ways they intend to solve the economic and security issues bedevilling the Anambra.
Abonnez-vous Gratuitement
Accédez instantanément à tous nos contenus premium.
Plus de 1000+ articles.