Prime Business Africa's SEEDS 5, Set To Address AfCFTA Opportunities For Startups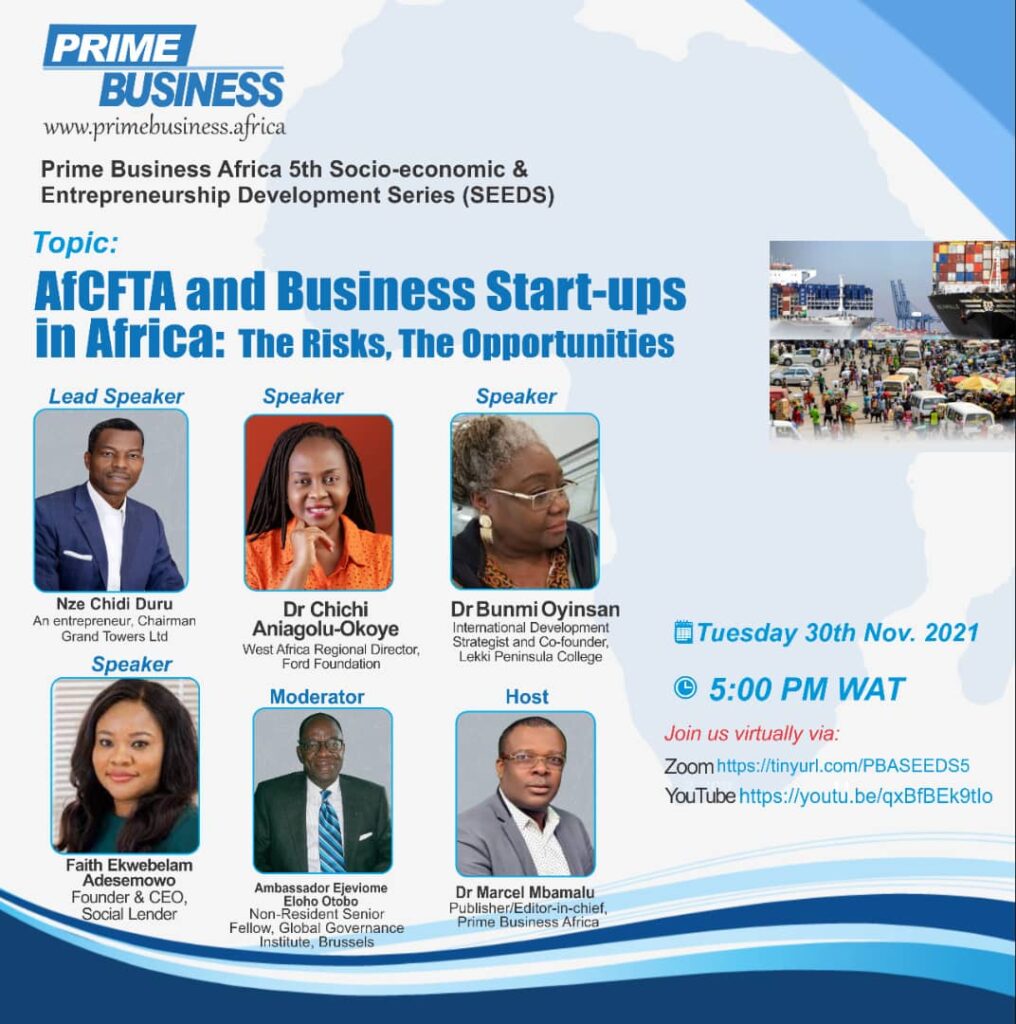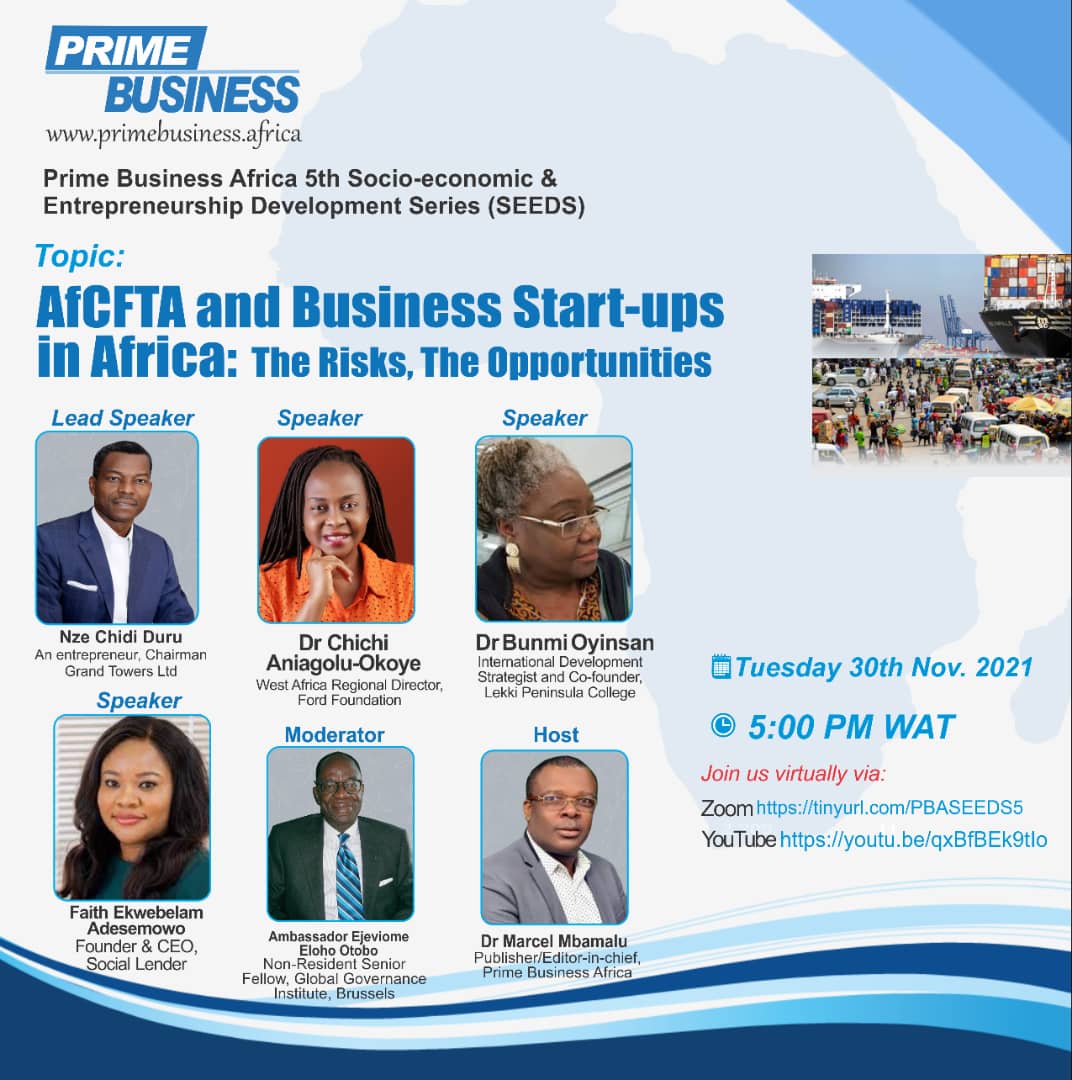 ANAMBRA STATE, Nigeria, November 30, 2021 -/African Media Agency(AMA)/-In its quest to contribute to economic development in society, Prime Business Africa (PBA), an independent multimedia organisation, is set to organize the fifth edition of its monthly webinar on Tuesday, November 30, 2021, this time, focusing on the risks and opportunities inherent in the African Continental Free Trade Area Agreement (AfCFTA) on business start-ups.
AfCFTA, which was launched on January 1, 2021, is an economic integration initiative aimed at engendering robust industrial development of Africa by allowing free trade and enterprise cooperation among 54 countries of the continent across sectors.
The PBA's Socio-Economic and Entrepreneurship Development Series (SEEDS) is a monthly programme that rallies experts from different sectors of the economy to hold illuminating discourse on critical 21st century issues affecting African economies, such as skill acquisition, financial inclusion, business development, governance, and general insights on economic opportunities both in public and private sector.
Abonnez-vous Gratuitement
Accédez instantanément à tous nos contenus premium.
Plus de 1000+ articles.