Open Startup successfully concludes a 3-Day training, The TOT for Coaches, uniting 40 Coaches from Diverse Organizations, Empowering the entrepreneurial Ecosystem in Senegal.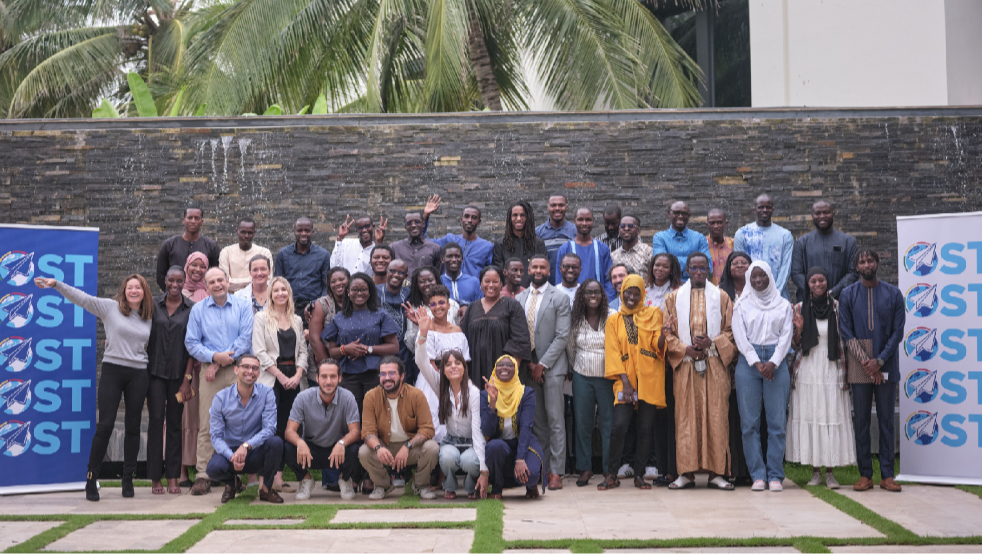 DAKAR, Senegal, 6 October 2023 -/African Media Agency(AMA)/-FThe Training of Trainers for Coaches (TOT for Coaches), a collaborative endeavor by Open Startup (OST) in partnership with renowned experts from Columbia University of New York, has successfully wrapped up its mission in Senegal. During three impactful days, this remarkable gathering attracted a diverse assembly of 40 participants, uniting startups, visionary coaches, influential ecosystem stakeholders, and valued partners in an inspiring showcase of transformative knowledge exchange.
The agenda was carefully crafted to boost coaching skills and stimulate entrepreneurial support. Participants delved into Lean Startup methodology, honed problem-solving skills, and explored critical aspects of business modeling. The event also featured engaging panel discussions on investment trends and the startup support ecosystem, providing valuable insights into Senegal's entrepreneurial landscape.
Senegal, with its burgeoning entrepreneurial landscape, benefited from the expertise of Columbia University trainers, who shared insights and strategies for providing more effective support to entrepreneurs, thereby stimulating business growth and ensuring their success.
A vital component of the TOT was capacity-building within Senegal's entrepreneurship support system. Professionals were equipped with the tools and knowledge necessary to offer more targeted and efficient assistance to emerging businesses and startups. The TOT also served as a unique platform for knowledge exchange, networking, idea sharing, and collaboration, all contributing to the enrichment of Senegal's entrepreneurial ecosystem.
Mrs Houda Ghozzi, CEO at Open Startup, stated "The success of the TOT for Coaches in Senegal reaffirms our commitment to nurturing and strengthening the entrepreneurial ecosystem in this region. We look forward to seeing the positive impact of this training on Senegal's startup community," Participants of the TOT program in Senegal received certificates of participation from Columbia Engineering of New York, recognizing their commitment to advancing the region's entrepreneurial landscape.
Open Startup remains dedicated to advancing and empowering Senegal's entrepreneurial community while fostering innovation within the ecosystem.
In addition; OST is implementing its pre-seed acceleration program in Senegal and the call for applications for early-stage startups is now open. All interested startups can apply via this link: https://www.f6s.com/ost-program-senegal-2023-startups-form/apply
The program's esteemed partners include AfricaGrow, Columbia Engineering, Columbia Business School, U.S. Embassy Tunis, AfricInvest Group, Délégation Générale à l'Entreprenariat Rapide des Femmes et des Jeunes – DER/FJ, 3FPT: Fonds de Financement de la Formation Professionnelle et Technique, Concree (Wecomcom), Dakar American University of Science and Technology (DAUST), and Ecole Supérieure Polytechnique (officiel) (ESP).
Distributed by African Media Agency (AMA) on behalf of OST.
About OST:
Open Startup (OST) is a non-profit organization serving as a regional hub for startups in North Africa and the Middle East. OST's mission is to foster entrepreneurship and innovation by providing access to resources, networks, and mentorship across continents. Through its various programs, OST supports startups and entrepreneurs in building and scaling their businesses, driving economic growth and job creation in the region.
Media contact
Email: press@dabuzzconsulting.com
hello@open-startup.org
The post Open Startup successfully concludes a 3-Day training, The TOT for Coaches, uniting 40 Coaches from Diverse Organizations, Empowering the entrepreneurial Ecosystem in Senegal. appeared first on African Media Agency.