Marie-Alix de Putter, President of the Bluemind Foundation, awarded the prestigious 2023 Archbishop Tutu Leadership Fellowship Programme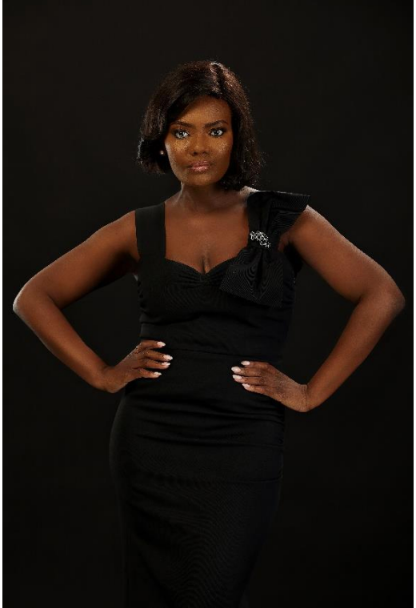 Douala, Lomé, Abidjan and Paris, 19 April 2023 -/African Media Agency (AMA)/- Marie-Alix de Putter – President and Founder of Bluemind Foundation and CEO of HEMLEY Productions – the only Cameroonian named among the 20 laureates of the prestigious 2023 edition of the Archbishop Tutu Leadership Fellowship Programme.
Organized annually since 2006 by the African Leadership Institute (AFLI), the Archbishop Tutu Leadership Fellowship Programme is awarded to individuals who have demonstrated the potential to become the Continent's future leaders in their field. It is a very high-level Award – regarded by many as Africa's equivalent of the World Economic Forum's Young Global Leaders Programme. Archbishop Desmond Tutu, who was famous for his role in the fight for freedom against apartheid in South Africa and a Nobel Peace Prize laureate, is the patron of the AFLI.
The Tutu Leadership Fellowship was explicitly designed for African leaders in consultation with African professors, advisors, and Oxford University. Each year, the jury rigorously selects from an average of 300 applications 20 winners. The program is divided into two (2) modules and lasts six (6) months, part-time, with an impressive array of leaders and eminent professors. The first module takes place at the historic conference center in Mont Fleur, South Africa. The second module is split between Oxford University and London (UK).
Marie-Alix is a senior executive with 16 years of experience in strategy and corporate affairs in Africa's public and private sectors. She has a teaching background and demonstrated strengths in cross-cultural management, global marketing, and communications. A published and bestselling author, her work has been read and watched by 280M+ people on various channels, including major national and international media, in more than 130 countries.
She has previously served as Communication Director for Africa at OCP Group; and founded HEMLEY Productions, a content media company. Marie-Alix is also the co-founder of The Okwelians, a Think Do Tank whose mission is to build a community of ethical and responsible leaders willing to promote a culture of social innovation in Cameroon and Africa.
Marie-Alix de Putter has received several awards. In June 2022, she was named "Best Woman Leader in Africa" (special mention) at the Africa Investments Forum & Awards (AIFA) of the same year for her commitment to women and her innovative impact on mental health in Africa. In September 2021, she was named one of the 30 most innovative people on the African Continent by the American magazine QUARTZ.
« As the Most Reverend Archbishop Desmond Tutu once said in one video address to the Tutu Fellows: "I look to you to be the generation that drives the transformation of Africa, and I particularly look to the Archbishop Tutu Fellows to be at the forefront of change. You are blessed with the talents of leadership but with this comes enormous responsibilities. I hope you are prepared to take up the challenge." A commitment to which Marie-Alix de Putter subscribes. "I am committed to taking up my responsibilities and tirelessly pursuing my dedication to/with/for Women and Africa. Moreover, if recognitions can be individual, they must contribute to a collective story. This award is first and foremost to the amazing tribe of people that have supported me tirelessly throughout my career and life." she added.
Distributed by African Media Agency on behalf of Bluemind Foundation.
About Bluemind Foundation
Bluemind Foundation is an international organisation chaired by Marie-Alix de Putter, who founded it in July 2021 following the murder of her husband and her personal experience of post-traumatic stress, chronic depression and anxiety. Our consistent message is based on a strong belief that mental health is health. With the ambition to make mental health a social, cultural and political issue, Bluemind Foundation's mission is to destigmatise mental health and make care accessible to all.
The Bluemind Foundation is headquartered in Lomé (Togo) – with offices in Douala (Cameroon) and Paris (France).
Media Contact
welcome@bluemindfoundation.org
www.bluemindfoundation.org
The post Marie-Alix de Putter, President of the Bluemind Foundation, awarded the prestigious 2023 Archbishop Tutu Leadership Fellowship Programme appeared first on African Media Agency.