Five technology priorities for enhancing the African healthcare sector
by Bonisiwe Tshabalala, Senior Industry & Value Advisor at SAP Africa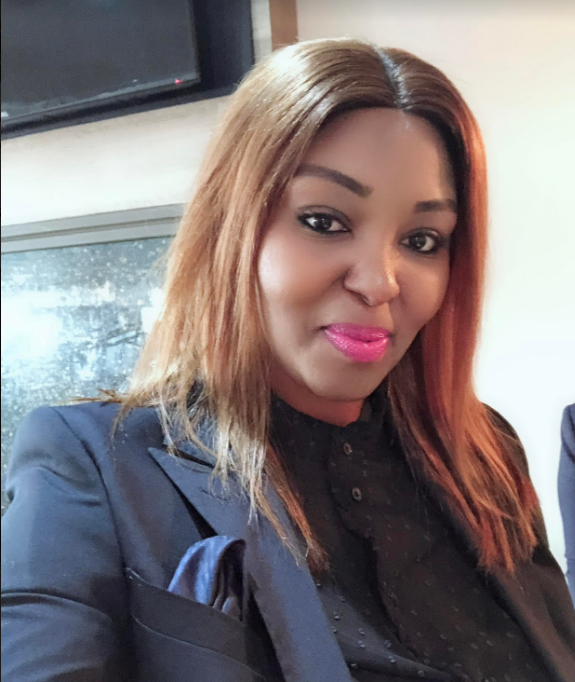 NAIROBI, Kenya, 17 January 2023 -/African Media Agency(AMA)/- What actions can African countries, healthcare providers and healthcare organisations take to improve the provision of health services to the continent's 1.4 billion citizens?
Africa faces the dual challenge of poor healthcare systems and a high burden of disease, especially among poorer communities. According to a McKinsey report, the continent bears nearly twice the disease burden of the rest of the world. Ninety-four percent of all malaria deaths occur in Africa, and tuberculosis and HIV/AIDS is widespread.
Additional pressures from disease outbreaks, such as the Ebola outbreak in Sierra Leone in 2014, often lead to further disruptions to healthcare provision, leaving the most vulnerable without the medical assistance they need. In fact, fewer than half of African citizens have access to the healthcare they need, and when health services are available, they are often of poor quality.
And following the devastating impact of the COVID-19 pandemic on health systems across the continent, time has arguably arrived to radically rethink the delivery of health services to African citizens.
Digitalisation unlocking opportunities for improved care
One of the most transformative developments in healthcare in recent times is the growing adoption of data and analytics tools to drive improvements across the healthcare value chain.
Demand for targeted analysis of patient data is expected to expand over the coming years as patients increasingly seek transparent access to their healthcare data. In addition, healthcare providers will gather data on patient experiences to continuously improve the delivery of care and other patient-related processes.
For providers, the aim should be to deliver quality accessible healthcare services to anyone regardless of their location or social conditions. Such care should extend beyond patient discharge, with providers using mobile devices and applications to enhance the patient experience and ensure the highest levels of care throughout the healthcare journey.
The rapid digitalisation of the healthcare industry could see value-based care – which improves patient outcomes while driving down costs – dominate the sector by as early as 2025.
Five priority areas & tech's role
However, to achieve value-based care providers will need to build intelligent enterprise capabilities that enable end-to-end, data-driven healthcare processes focused on enhancing patient outcomes. And doing so will depend on how well providers can leverage technology across five priority areas, namely:
Priority 1 – Operating smartly and efficiently
Healthcare providers are under constant pressure over costs and resource constraints. By removing unnecessary costs, reducing waste and freeing up resources for innovation, providers can deliver better care to patients.
In the coming years, providers will leverage IoT and machine learning for greater automation, with embedded analytics allowing for more agile prediction and simulation capabilities. The use of standardisation using global best practices may also reduce variations in clinical care.
The improved use of analytics and automation can increase accuracy between front-end and back-end processes, reduce revenue leakage by limiting insurance claim denials, and streamline insurance claims to enable faster reimbursement.
Priority 2 – Subscribing to patient outcomes
One of the biggest challenges facing healthcare providers is how to provide services that deliver optimised outcomes for each individual patient. In the near future, patients will be able to see what value each treatment option has based on key performance indicators and assessments of other patients facing similar circumstances.
Self-management options may allow patients to take more informed decisions over their treatment, based on accurate data about other individual patients and their specific context.
This will improve the patient experience and support compliance by ensuring patients know what procedures to follow and documentation to bring to a visit. Reimbursement delays can also be reduced through more accurate data submitted by the patient.
Priority 3 – Enabling data-driven decisions
The shift from mainly experience-based healthcare to delivering care based on real-world evidence will be a top priority for healthcare providers over the coming years. Big data generated by electronic medical records ,apps, wearables, mobile devices, sensors and clinical innovation will create vast amounts of information.
Over the coming years, providers will increasingly gain the ability to monitor patients, collect health information from structured and unstructured sources, and use data analysis to understand and even predict health conditions in real time. Applying AI, analytics and machine learning can further unlock valuable data points that can enable insight-driven healthcare delivery.
This will improve the quality of patient care through real-time access to a broad range of medical, lifestyle and personal experience data, while also reducing overall IT spend by enabling data visualisation across the entire healthcare organisations using a single platform.
Priority 4 – Empowering healthcare workers
The immense pressure under which healthcare professionals work makes it critical that providers find ways to restructure and empower their workforce to allow them to work at their best. The key is to avoid complexity, which drives up costs and slows down progress.
Digital tools can enable healthcare workers to reduce paperwork and free time up to focus on patient care. Mobile devices can improve the speed of communication to enable just-in-time delivery of critical information and results, driving greater flexibility in their work environment.
By adopting a single platform for talent management, learning management and data insights, healthcare organisations can drive improvements across their human capital management functions, from planning, onboarding and recruitment to payroll, expense management and ongoing training and development.
Priority 5 – Improving the patient experience
Healthcare delivery is shifting as patients move away from being passive recipients of health services to active, empowered consumers. Delivering a positive and seamless patient experience across digital and physical interactions will provide a key point of differentiation for modern healthcare providers.
Technology will play a central role, specifically technologies that have been designed with an understanding of patients as the main users of the solutions. This will improve patient-provider interactions and drive greater convenience for patients across their healthcare experience.
This will increase patient satisfaction by ensuring patients are involved in the decision-making process and more aware of the treatment and resulting outcomes. By giving patients ownership over different parts of the treatment journey, providers will also improve care efficiency and improve patient outcomes.
Distributed by African Media Agency (AMA) on behalf of SAP Africa.
About SAP
SAP's strategy is to help every business run as an intelligent, sustainable enterprise. As a market leader in enterprise application software, we help companies of all sizes and in all industries run at their best: SAP customers generate 87% of total global commerce. Our machine learning, Internet of Things (IoT), and advanced analytics technologies help turn customers' businesses into intelligent enterprises. SAP helps give people and organizations deep business insight and fosters collaboration that helps them stay ahead of their competition. We simplify technology for companies so they can consume our software the way they want – without disruption. Our end-to-end suite of applications and services enables business and public customers across 25 industries globally to operate profitably, adapt continuously, and make a difference. With a global network of customers, partners, employees, and thought leaders, SAP helps the world run better and improve people's lives. For more information, visit www.sap.com.
SAP and other SAP products and services mentioned herein as well as their respective logos are trademarks or registered trademarks of SAP SE in Germany and other countries. Please see https://www.sap.com/copyright for additional trademark information and notices.
Note to editors:
To preview and download broadcast-standard stock footage and press photos digitally, please visit www.sap.com/photos. On this platform, you can find high resolution material for your media channels. To view video stories on diverse topics, visit www.sap-tv.com. From this site, you can embed videos into your own Web pages, share video via email links, and subscribe to RSS feeds from SAP TV.
For customers interested in learning more about SAP products:
Global Customer Center: +49 180 534-34-24
For more information, press only:
Delia Sieff, SAP Africa, +27 (11) 235 6000, delia.sieff@sap.com
The post <strong>Five technology priorities for enhancing the African healthcare sector</strong> appeared first on African Media Agency.