Dubai Business Forum set to unlock new trade and investment opportunities between Africa and the Middle East
Powered by Dubai Chambers, the transformational two-day forum will bring together key public and private sector stakeholders from across the globe to forge partnerships, cultivate international networks, and unlock a world of opportunities.
H.E. Abdul Aziz Abdulla Al Ghurair: "This prestigious event will serve as a catalyst for change by creating an unrivalled platform for networking and dealmaking that will empower business leaders from across the globe and reinforce Dubai's position at the heart of the global economy."
LAGOS, Nigeria, 24 October 2023 -/African Media Agency (AMA)/- Under the patronage of His Highness Sheikh Mohammed bin Rashid Al Maktoum, Vice President and Prime Minister of the UAE and Ruler of Dubai, Dubai Chambers has announced the launch of the Dubai Business Forum, a key event in the advancement of trade and investment between Africa and the Middle East.
The prestigious event will be hosted at the city's Madinat Jumeirah from 1–2 November 2023 under the theme 'Shifting Economic Power: Dubai and the Future of Global Trade.'
According to data from Dubai Chamber of Commerce, the Southern Africa region recorded the highest regional growth in the value of chamber members' exports and re-exports during H1 2023. This key economic indicator witnessed year-on-year growth of 81% to reach a total value of AED 477.2 million, up from AED 264 million in the corresponding period in 2022.
As one of the six new nations set to participate in the BRICS bloc from the start of 2024, the UAE will play a significant role in reshaping the world economy to level the playing field for regions like Africa. The talks at the Dubai Business Forum will play an important role in determining the future direction of trade and investment between the Middle East and Africa.
Powered by Dubai Chambers, the transformational two-day forum will bring together key public and private sector stakeholders from across the globe to forge partnerships, cultivate international networks, and unlock a world of opportunities.
With Dubai leading the world across a wide range of industries, and particularly in future-facing sectors, the forum will gather visionary Heads of State, government officials, global business leaders, and major international investors to redefine the rules of success. The event is set to bring together leaders from sectors including technology, retail, finance, travel and hospitality, real estate, and healthcare to participate in insightful discussions on transforming business for the future.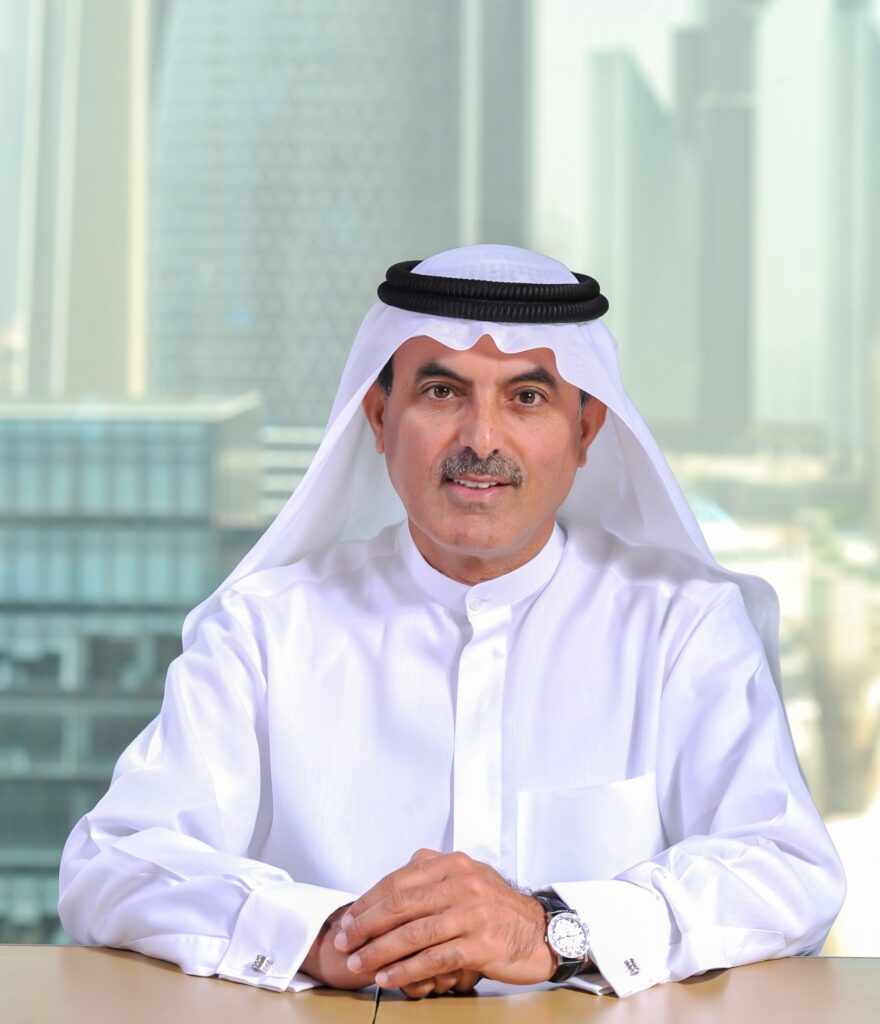 His Excellency Abdul Aziz Abdulla Al Ghurair, Chairman of Dubai Chambers
His Excellency Abdul Aziz Abdulla Al Ghurair, Chairman of Dubai Chambers, commented: "This prestigious event will serve as a catalyst for change by creating an unrivalled platform for networking and deal-making that will empower business leaders from across the globe and reinforce Dubai's position at the heart of the global economy. We look forward to hosting insightful sessions that will unlock new opportunities for growth in trade and investment and transform the future of business."
As part of Dubai Business Forum, Dubai Chambers is also unveiling 'The Deals Hub' to unlock global trade and investment opportunities. The dedicated dealmaking space will host a full spectrum of agreements including major partnerships, joint ventures, mergers and acquisitions, IPOs, large investments and fundraising rounds, government contracts, cross-border trade agreements, and memorandums of understanding.
Dubai's strategic location as a global gateway for business and international trade positions it as the ideal venue to host an event of this significance. Recognised as one of the world's leading centres for innovation and partnerships, the emirate serves as a commercial bridge connecting continents that drives economic growth and global collaboration.
Distributed by African Media Agency on behalf of Dubai Chambers.
Dubai Chambers is a non-profit public entity that supports Dubai's vision as a global player by empowering businesses, providing innovative value-added services and access to influential networks. In March 2021, His Highness Sheikh Mohammed bin Rashid Al Maktoum, Vice President and Prime Minister of the UAE and Ruler of Dubai, announced the restructuring of Dubai Chamber and the formation of three chambers for the emirate, namely, Dubai Chamber of Commerce, Dubai International Chamber, and Dubai Chamber of Digital Economy, which now operate under Dubai Chambers. For more information, please visit us on:
Follow us on:
www.linkedin.com/company/dubai-chambers
www.youtube.com/DubaiChamberTV
www.instagram.com/dubaichambers
For more information, please contact:
Mohamad Mouzehem
PR & Corporate Communications
Tel: +971 4 2028537
Email: mohamad.mouzehem@dubaichamber.com
The post Dubai Business Forum set to unlock new trade and investment opportunities between Africa and the Middle East appeared first on African Media Agency.